Predictions for the NBA Conference Semifinals at the Halfway Point
East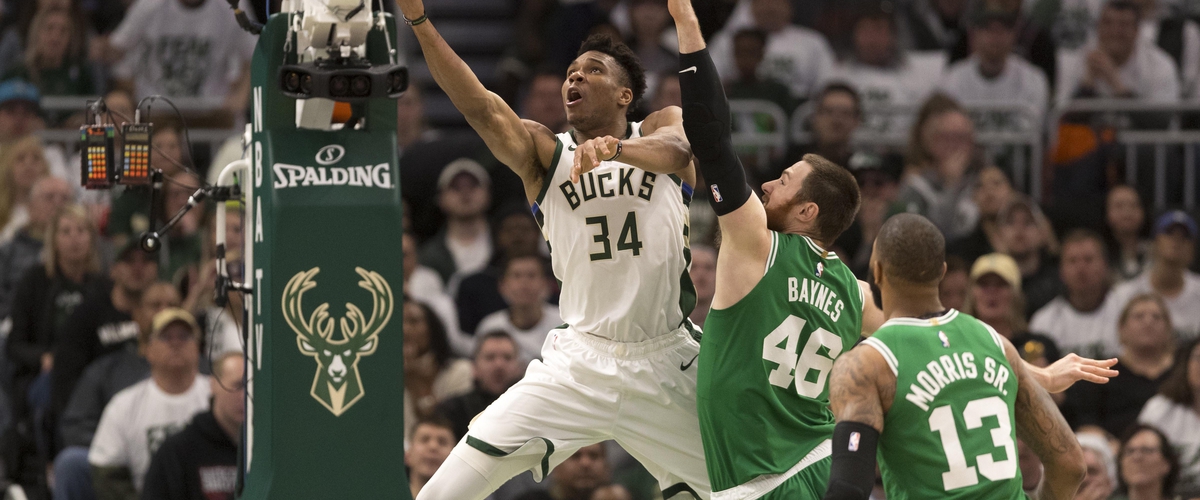 Bucks vs Celtics (Currently 2-1 Bucks)
This series has been interesting to say the least. The Celtics opened the series by upsetting the Bucks in Milwaukee by over 20 points. Since then however, the Bucks have been the better team, winning the last two games by a total of 28 points. Giannis Antetokounmpo has been a monster the last two games, with Khris MIddleton and Eric Bledsoe also helping the starting five play exceptionally well. The real hero for the Bucks, especially in Game 3, has been the bench. Pat Connaughton and George Hill were the heroes of Game 3, scoring over 30 points off the bench. The Celtics have had glimmers of hope throughout the series, shutting down Giannis in Game 1. In my opinion however, Boston may as well start offseason workouts because their season is over.
Prediction: Bucks win 4-1
Raptors vs 76ers (Currently 2-2)
If Joel Embiid was healthy, I would have Philadelphia moving on to the Eastern Conference Finals. That is sadly not the case this season. Embiid has not been himself this series, averaging only 18 points and five rebounds per game. In Game 4 Sunday night, he made only two shots out of seven attempts and scored only 11 points in their 101-96 loss at home. It was reported that at 6 AM Sunday morning Embiid was getting an IV to help fight off his current flu like symptoms. You could even argue that even with Embiid healthy, the 76ers would still lose this series due to how well Kawhi Leonard has been playing for Toronto. He is single-handedly carrying the Raptors to the Eastern Conference Finals. Kyle Lowry has been alright so far this postseason, but has a history of choking in the playoffs. Home court will be the deciding factor, with Toronto taking the series in seven games.
Prediction: Raptors win 4-3
West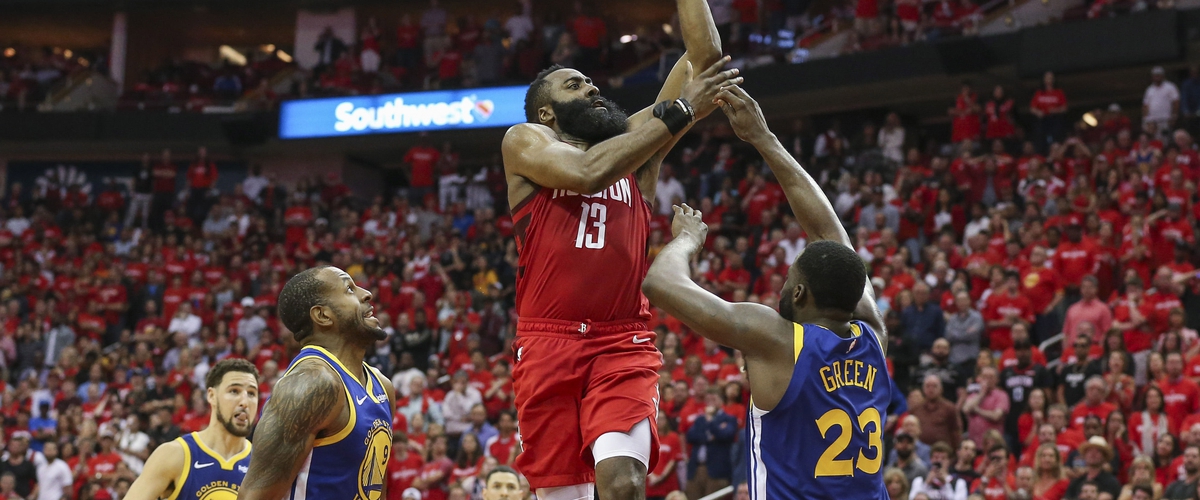 Rockets vs Warriors (Currently 2-1 Warriors)
Possibly the best series of this postseason? Yeah, perhaps, but I wouldn't hold my breath on whatever the NBA Finals ends up being. James Harden has been a huge factor in this season, whether it is a no-call on a foul or getting his eyes poked on accident by the Warriors, the series has revolved around James Harden. He is arguably been the best player in the league, so he should be a focal point in one of the most important series of this year's playoffs. Golden State, like usual, has been dominant, making everything look easy. Well, except for Steph Curry in Game 3 where he couldn't make a couple wide open layups. Harden won't be able to carry the Rockets to an upset of the NBA Finals favorites, but will definitely build his MVP resume.
Prediction: Warriors win 4-2
Nuggets vs Trail-Blazers (Currently 2-2)
What a series this has been! Every game has been highly competitive, with the average deficit being 5.5 points. The battle has been between Nikola Jokic and Damian Lillard. Both players have played extremely well, except Jokic having one bad night. It seems that this is what a series needs to be like every postseason: two teams that are equally matched fighting for a spot in the next round. Portland has been more consistent, except for Sunday night with maybe a hangover from their 4-OT thriller with Denver two nights before. I see Portland stealing both away games from Denver to seal the deal.
Prediction: Trail-Blazers win 4-3
If you ever want to me about anything related to sports or the blog, please feel free to send me an email at [email protected] and I will try to get back to you as soon as I can!